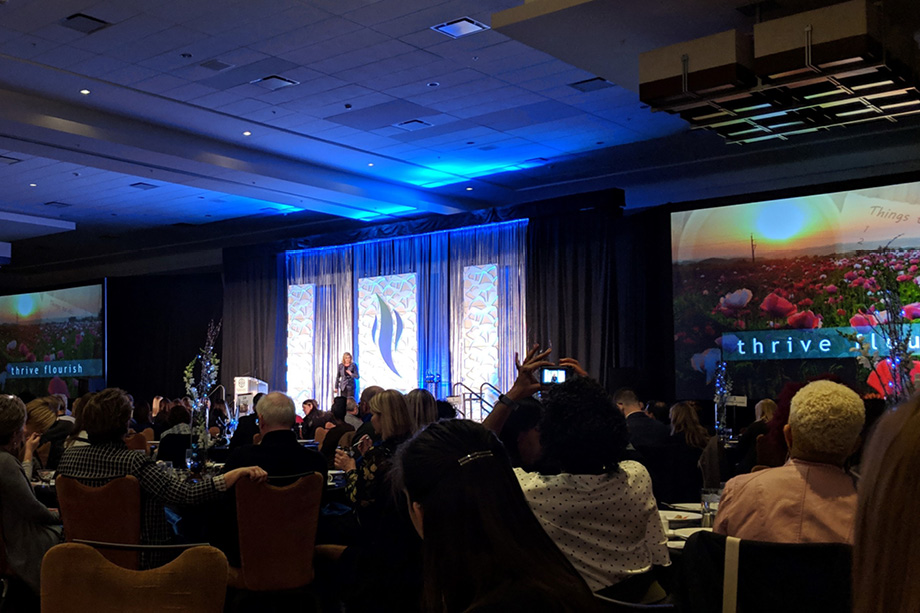 National Association of Women Business Owners
2018 NAWBO Visionary Awards Luncheon
On December 12th, 2018, F.A. Wilhelm Construction (Wilhelm) participated as a table sponsor for the Visionary Awards Luncheon hosted by the National Association of Women Business Owners (NAWBO). This year's luncheon encouraged everyone to "Think NAWBO First" and presented guest speaker Rebecca Fleetwood Hession – a leading author, speaker and business consultant coach. 
Michelle Farley – Avatar of the Year 
Billie Dragoo – Indianapolis Choice 
Beth Rovazzini – Member of the Year 
Debra Kunce – Woman Business Owner of the Year
Wilhelm would like to congratulate each of the winners for their well-deserved recognition and all their hard work and dedication to encourage, promote, and mentor women-owned businesses.