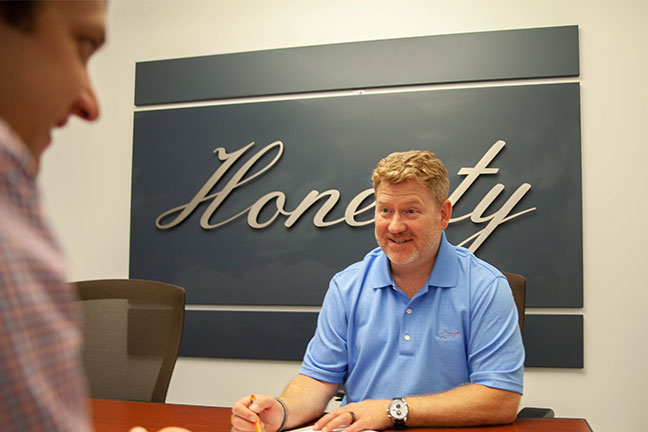 Doug Correll
Director of Project Controls
Doug Correll speaks to the success of projects by assessing the information from a holistic view. Through analyzing the effects of variables on a project, he communicates the best practices that aid the team in achieving  project goals.
As the director of project controls, this Six Sigma and Lean Construction professional, casts an unbiased eye over every detail of a project from performing a constructability review, developing the phasing and logistics plan, creating the master schedule, tracking the project's execution, and mitigating potential risks and inefficiencies. Using Critical Path Method (CPM) schedules as his primary tool, Doug provides both internal and external clients with the most accurate and up to date information related to the health of projects.
Doug's 25 plus year professional career has been spent exclusively in the construction industry. He has earned degrees in Business Administration and Logistics and Interpersonal Theory of Developing High Performance Work Teams. Putting his education to work, he has built and developed Wilhelm's team of project controls professionals; highly sought after for their expertise and understanding of project delivery.
After years of service as a loyal protégé to many well-respected industry professionals, Doug now takes his mentorship role very seriously. He takes great care to ensure that his team is constantly developing and experiencing diversity in their roles.
Doug's mentorship extends outside of our organization with his having held an adjunct professorship, guest lecturing at Purdue University and his participation in several industry committees. Doug also leads in his community through his work with Rebuilding Together, Habitat for Humanity, Boys and Girls Club, Autism Awareness groups, and Minority Outreach
In Doug's Words
"Mentorship is an essential ingredient to the success of our organization. Utilizing theory based learning, demonstrations, training and situational coaching in a collaborative environment exposes young employees to new opportunities and enhances their strengths."