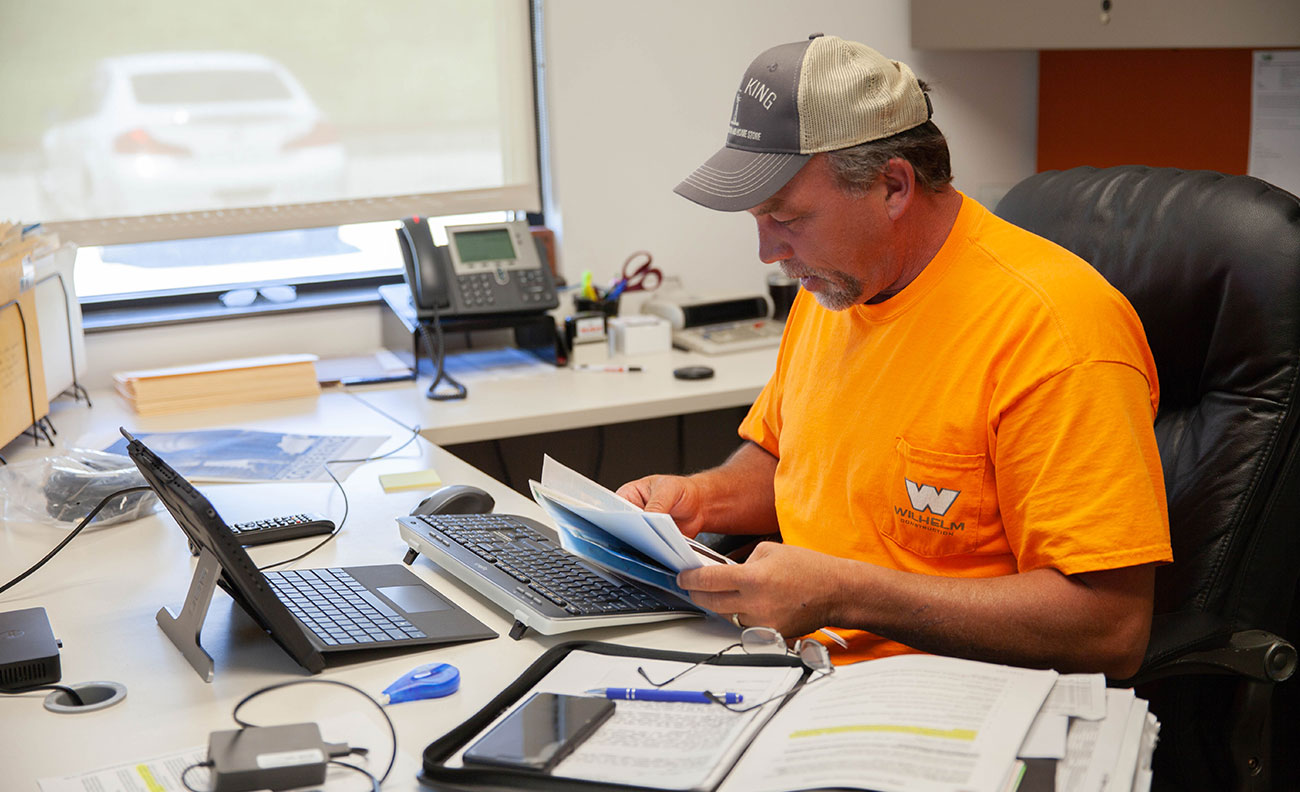 Doug Taylor
Corporate Safety Director
SAFETY is PRIORITY ONE!  Wilhelm's commitment to safety is led by Doug Taylor whose knowledge of safety practices and procedures is extensive. With more than 32 years of experience in the field, Doug is completely immersed, creating safe construction environments for our clients, workforce and the general public. By sharing his knowledge and experience with others, he has fostered and contributed to Wilhelm's exceptional safety culture, which is evidenced by our impressive industry leading EMR of 0.52.
As corporate safety director, Doug is responsible for developing, managing, and implementing the corporate safety program. He is a trained OSHA 10- and 30-Hour Instructor, a certified lead renovator, and is safety trained in the following: steel erection, aerial lift, concrete pump truck operator, trench and excavation, forklift, lockout/tagout, and confined space, among others.
Doug applies his training to perform wide-ranging duties which include maintaining hazard communication programs, managing special permits, supervising consultation on all safety-related items, conducting accident investigations, and ensuring all employees have up-to-date safety training. His primary focus is tackling safety issues which he knows begins by being helpful first. When employees comprehend the value of safety, they can more readily implement safe practices.
In Doug's Words
"Safety in construction is above and beyond OSHA – it's doing things because it gets people home in the same condition they came to work. It's admittedly an investment; safety practices slow down the work, but we train our employees well so they can be compliant in the most time efficient and cost effective way."