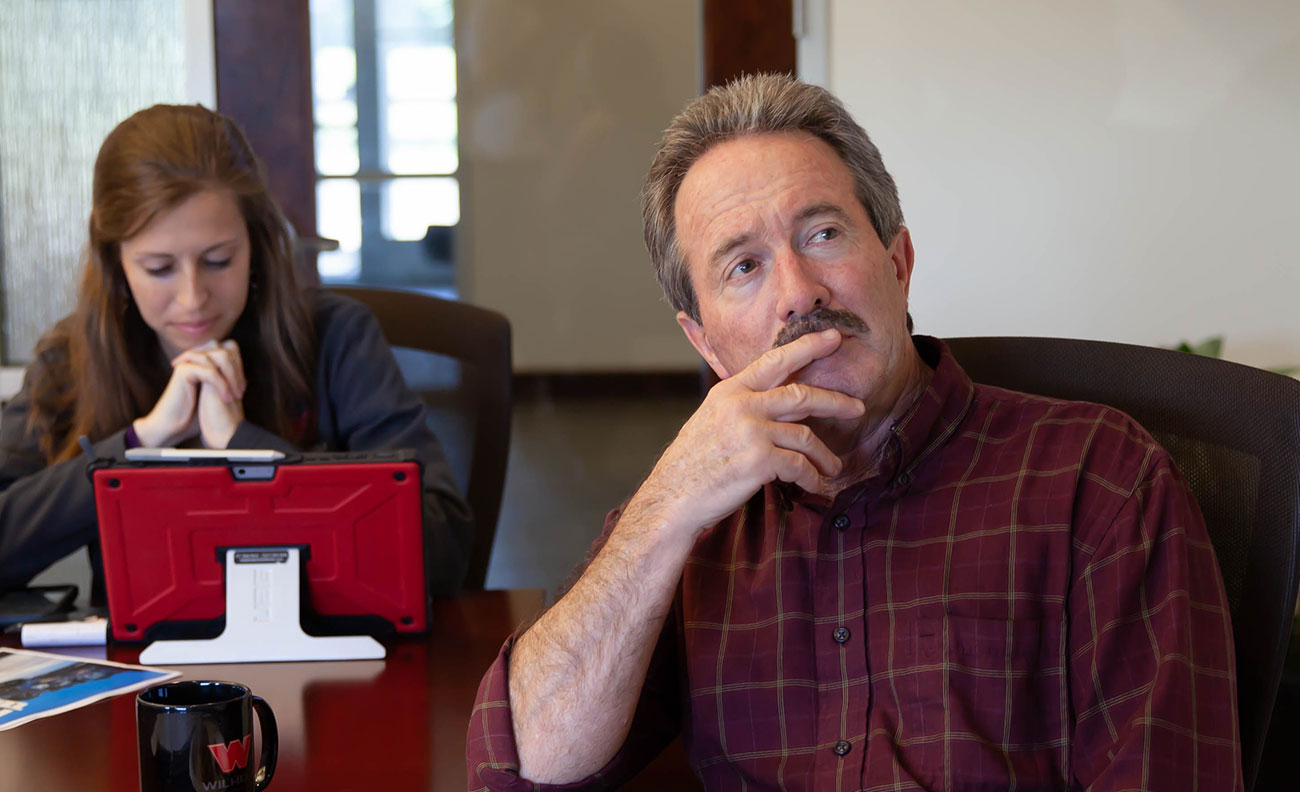 Jay Watson
Executive Vice President
When it comes to the oversight and management of Wilhelm's Operations Department, Jay Watson's leadership is an essential component to our firm's long-standing record of successful project delivery. Jay leads his team through construction efforts covering everything from A to Z once a bid or negotiated pursuit turns into a build project. He is also responsible for personnel assignments for upper management, project management, and supervision. Safety and Quality Assurance are major priorities for Jay and the operations department, with ultimate accountability directly under the Authority of Wilhelm's President Phil Kenney.
Construction is best learned by example. Jay began learning at an early age  starting as an entry level carpenter for Wilhelm in 1980. By 1981 he was running projects, and progressing through the ranks to later become foreman, project superintendent, and, in 1994, general superintendent.
Through Jay's leadership, Wilhelm has grown to be a national "Top 100" construction management and general contracting firm, known for exceptional quality, service, and dedication. Understanding the firm's current success and future direction are predicated on its people, Jay's top priority is focusing on the talented individuals who are Wilhelm.
He is  responsible for Wilhelm's ACS-certified steel fabrication facility, the concrete form shop, and the construction yard where Wilhelm stages materials, scaffolding, and form work for timely delivery to project sites.



In Jay 's Words
"I have a big job and it has long hours with plenty of challenges, but I love it. I wouldn't do anything else. It's so satisfying to see the depth and breadth of what we can do. No other construction organization in our service area brings the same strengths and abilities."