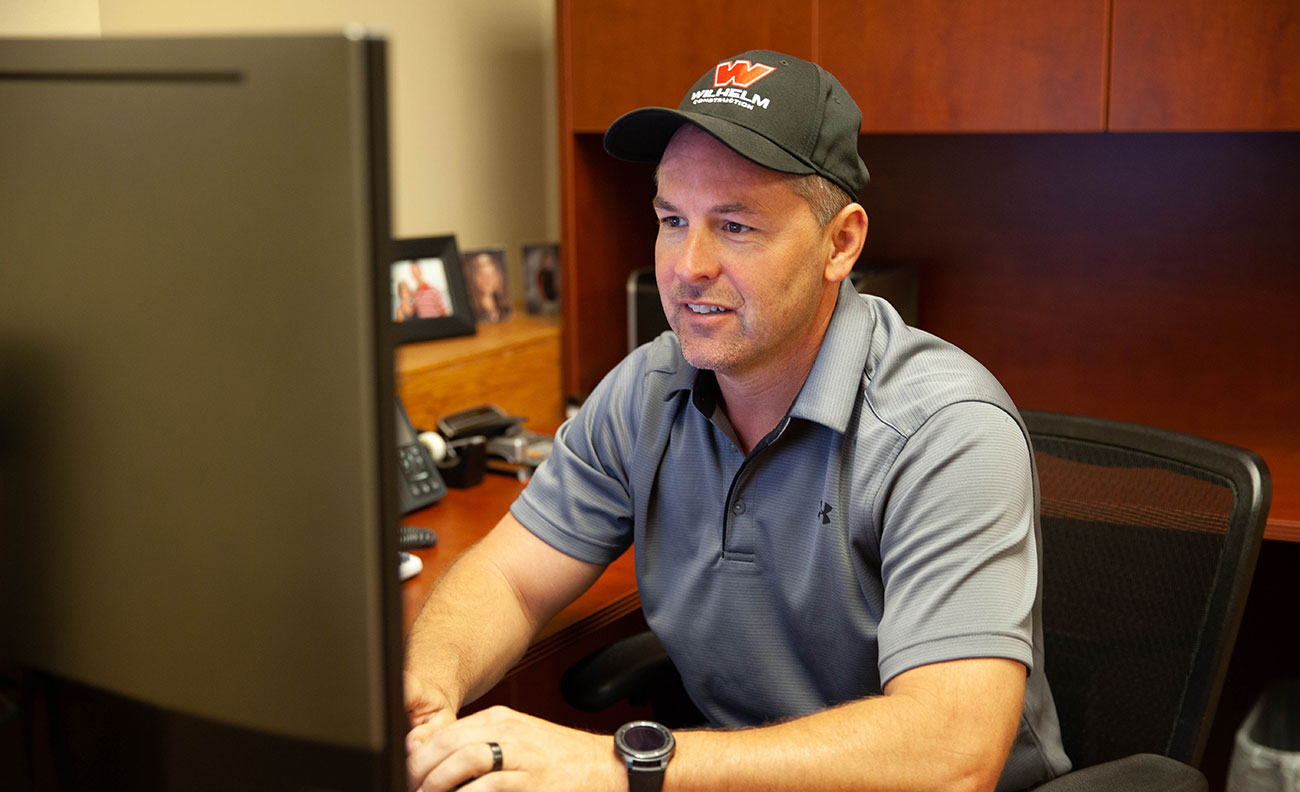 Mike Berrisford
Operations Manager, Masonry
The word 'masonry' is a good metaphor for what Mike Berrisford does. He builds structures from individual units – putting together teams of people and coordinating aspects of construction management to ensure each masonry project is as beautiful and durable as the materials used to build it.
Whether utilizing brick, block, stone, or pavers, providing restoration work, or installing air barriers – Mike oversees all the various types of masonry operations at Wilhelm. He coordinates with engineers and architects, negotiates with subcontractors, delegates resources, plans construction, and makes sure health and safety standards are met.
Mike joined Wilhelm in 1996 while in an apprenticeship, and has continued to train and increase his understanding of masonry services through the years. He's applied his skills on projects like the NCAA Hall of Champions, Ross-Ade Stadium at Purdue University, four large IU Health hospitals, and  many of Indy's iconic facilities like the Indiana State Museum and multiple buildings on Eli Lilly and Company's campuses.
Mike is a builder in his community as well as a professional, volunteering with Habitat for Humanity. He is also involved with Wounded Warrior, youth softball, and has lead baseball leagues. Mike is very much a type who rolls up his sleeves whether its helping kids learn, or managing a masonry project for a large construction company.
In Mike's Words
"I'm not the kind of guy who likes to sit behind a desk and dictate what should be done. I like being out there. I've worked side-by-side with a lot of people in the field, and I'm a big believer in leading by example."