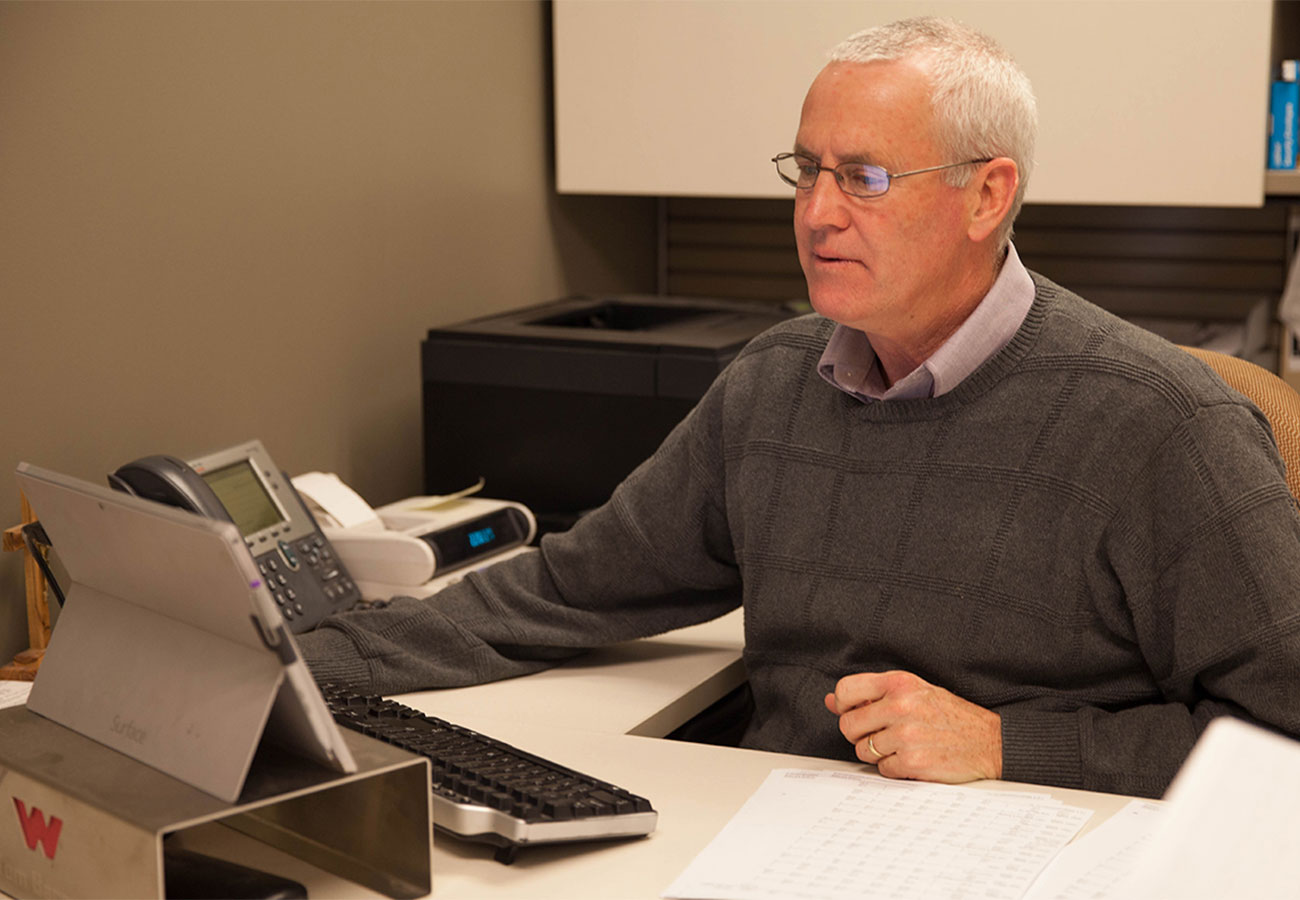 Tom Barnes
Corporate Controller
Tom Barnes knows numbers. He makes sure that company financials are developed and reported accurately, costs are well controlled and everything is in  compliance. He keeps the financial foundation of projects rock solid.
As Wilhelm's controller for more than three decades, Tom oversees all accounting matters and mentors the accounting team as well. It comes naturally – his father was a CPA, and mentored all three of his sons, also CPAs. The concept of servant leadership is strong in the work ethic Tom applies to everything he does for Wilhelm and its partners.
He also has a strong sense of community, and his mentoring ways are manifested in various capacities. He was a volunteer swimming coach at Wabash College (his undergraduate alma mater) for many years and he has coached many youth sports teams. Another of Tom's passions is his involvement with the Special Olympics.
Wilhelm employees appreciate Tom for his ability to coach and lead and know he means it when he says success is a team.
In Tom's Words
"I always try to let people do their work. I listen to their opinions then give mine. Open communication is key, because you can't get better as a team if you're not listening to each other."