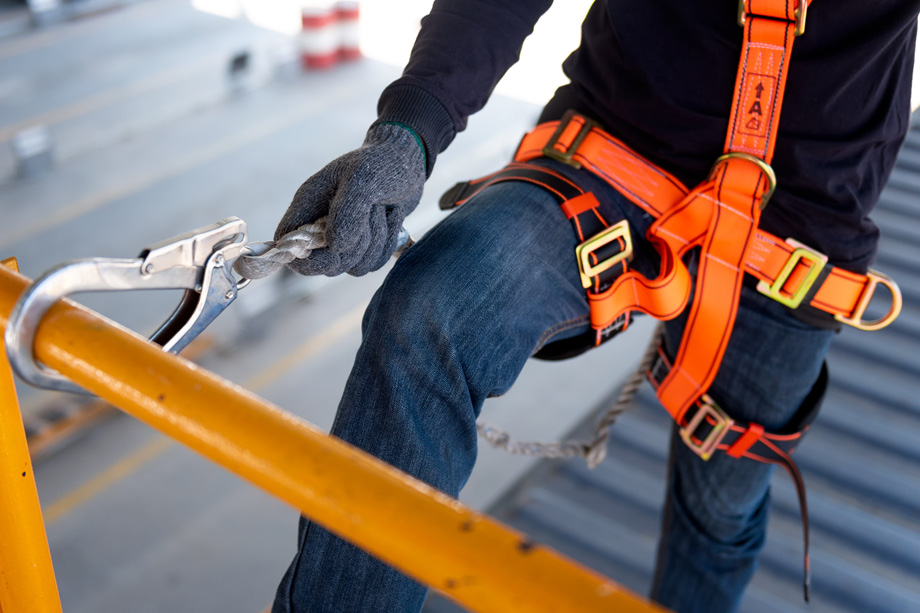 Safety First
Every Day Starts with Safety
The New Year is a traditional time for personal and professional resolutions. Commitment to safety is a great resolution that can positively impact every area of your life, especially in the construction industry. Here are a few safety basics to keep in mind for 2019: 
Protective Personal Equipment (PPE) Assessment: Taking stock of conditions of your PPE can help start the year off right. Boots, gloves, and coveralls may have tears that require the item is repaired or replaced. Eye, ear, and respiratory protection can wear out more quickly with daily use. Awareness of deteriorating conditions is key. If a PPE item is showing wear, consider replacing them and having spares on hand. Remember, it is imperative to monitor your protective personal equipment with each use. 
Weather Awareness: Extreme temperatures can present many unwanted side-effects and jeopardize safety through exposure. This time of year, cold weather could mean: icy conditions, hypothermia, or winter storms. Allow proper time for driving conditions. Be aware of the weather forecast each day and dress appropriately with the previously mentioned PPE. When summer approaches, rising temperatures can be even more serious. Heat related illness can threaten the safety of a workplace through muscle fatigue and cognitive disruptions. OSHA speaks to both weather extremes here: hot & cold. 
Hygiene and Health: During cold and flu season, hand washing can help protect everyone from feeling under the weather. On a jobsite or in an office, scrubbing with soap and water is proven to minimize the transmission of germs. Most infections are spread from contact (both direct and indirect) and an easy trick to minimize this spread is by lathering up and singing the ABC's twice before rinsing.  
Be Ambitious: One of the best ways to be successful with any resolution is to set goals. Look at the year in long term goals that are fueled by short term action items. For example, if the goal is to have an accident free year, action items can include: daily assessment of workplace/jobsite safety, always wearing appropriate PPE, staying alert to changes throughout the work day, looking out for hazards to yourself and others, and communicating any concerns that may arise to management. Quick action items can help pave the way for accomplishing goals and resolutions without feeling overwhelmed.  
As 2019 begins with hope and infinite potential, Wilhelm wishes everyone a Safe New Year!