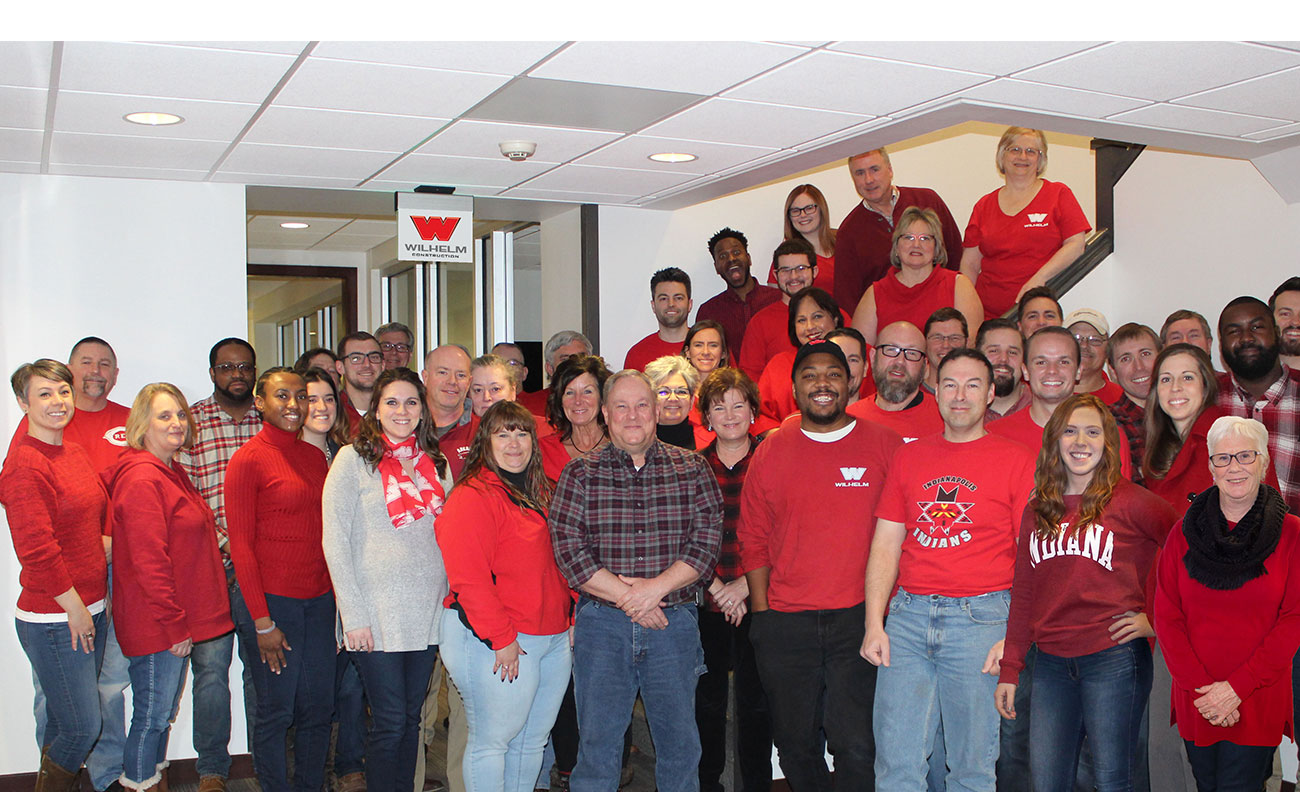 Happy National Wear Red Day!
Happy National Wear Red Day! Wear Red Day starts off Women's Heart Health month. F.A. Wilhelm Construction is a proud sponsor of the American Heart Association (AHA) and participated in the "Go Red for Women, Wear Red Day". This cause helps draw attention to women and their heart health. To learn more, check out the AHA 's website.  
We hope to see everyone next Friday at Monument Circle for the Red Dress DASH. See below for more information on this fun, family friendly event:  
D A S H away the myths about heart disease and stroke at the 2019 Red Dress Dash  
Friday, February 8, 2019  
Emmis Communications (40 Monument Circle)  
8:00 a.m. Free Health Screenings & Vendor Booths  
8:20 a.m. Brief Program, Best Dressed Contest Awards  
8:30 a.m. Dash around the Circle!  
9:00 a.m. Casting Call—share how you've been impacted by heart disease and stroke  
Go Red For Women® invites men and women from across our community to put on red dresses and sneakers, grab a team of friends, and join the Go Red For Women® Red Dress Dash. Dash around Monument Circle to raise awareness for the fact that more women than men's lives are claimed by heart disease & stroke.