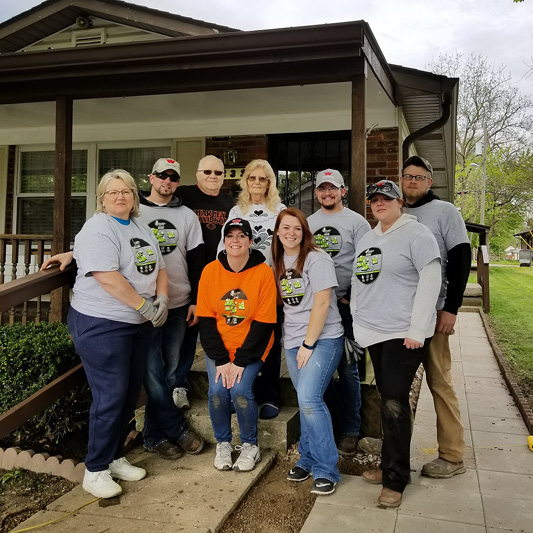 Impacting the Indianapolis Community
Rebuilding Together started as a neighbor helping a neighbor and has grown into a national nonprofit organization that helps about 10,000 people annually. Staying true to their mission of "Repairing homes, Revitalizing communities, Rebuilding lives", Rebuilding Together creates and rehabilitates homes for veterans, people with disabilities, and low-income families; helping create better, stronger communities.  
The hard work put in by generous partners and volunteers allows Rebuilding Together to provide better living situations for many deserving individuals. Reaching almost 100,000 volunteers each year, Rebuilding Together builds relationships, partnerships, supports local businesses, giving a sense of pride for their communities and their citizens.  
F.A. Wilhelm is a proud sponsor of Rebuilding Together and employees were grateful to spend a day volunteering for our local chapter. If you are interested in volunteering, donating, or being a sponsor check out their website here.