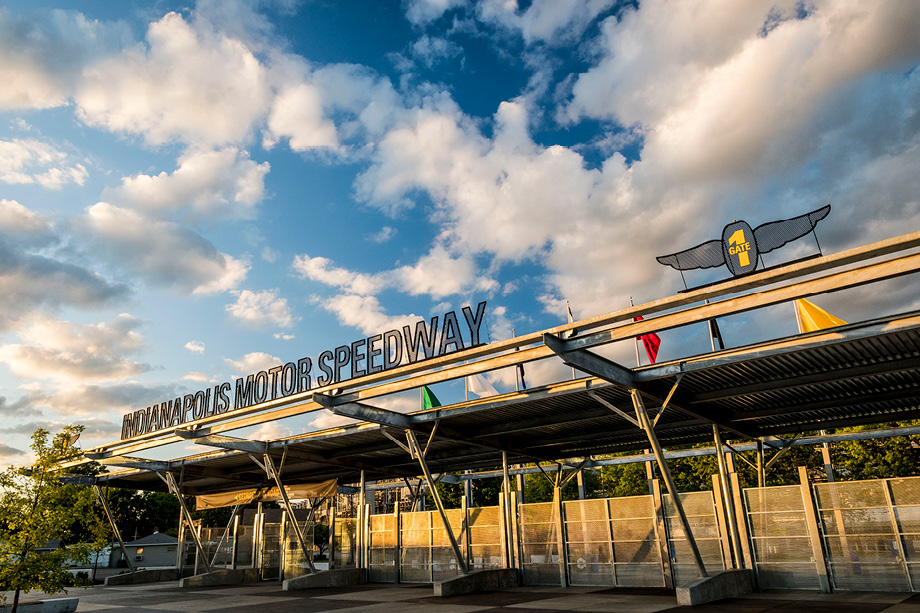 Inspiring Growth around the Indianapolis Motor Speedway
As Race Weekend descends into Indy, Wilhelm would like to give "kudos" to the Town of Speedway, and Indianapolis Motor Speedway (IMS), for their contribution to our city, and their recent developments to main street, the track and the surrounding area. From new trails and shopping locations, to a variety of restaurants and breweries, to entertainment spaces and new headquarters, Speedway, Indiana has transformed into a vibrant destination inside of Indianapolis.   
F.A. Wilhelm (Wilhelm) is proud to serve the town, IMS, and surrounding businesses in a variety of ways through this transformation. Two unique projects that stand out are the decorative concrete at the IMS Legends Plaza Entrance and the New Wilshaw Hotel.  
Wilhelm helped renovate the Legends Plaza concrete entrance by placing 100,000 square feet of decorative concrete paving set in a checkered flag pattern. The IMS Legends Plaza was just one part of the new 150,000 sf plaza made in 2016 to celebrate the 100th running of the Indianapolis 500 race. This renovation also included hardscaping, concrete sidewalks, bike racks, and concrete benches, as well as 70 newly planted trees, helping create a new outdoor atmosphere to the town of Speedway.  
Fast forward to 2019, Wilhelm is partnered with developer Loftus-Robinson for construction of the new Wilshaw Hotel. The hotel itself is just one part of a larger mixed-use development that also includes apartments and retail. The new Hilton Tapestry hotel is named after Wilbur Shaw who was the last native Hoosier to win the Indianapolis 500. Wilshaw Hilton Hotel features 126-rooms to accommodate guests all year long. This four-story hotel overlooks the main entrance of the Indianapolis Motor Speedway and will be the only hotel along Main street. The Wilshaw Hotel is expected to open in 2020.  
As the town of Speedway and IMS continue to invest in the area, Wilhelm looks forward to seeing and continuing to this transformation story.