DePauw University Athletic Fields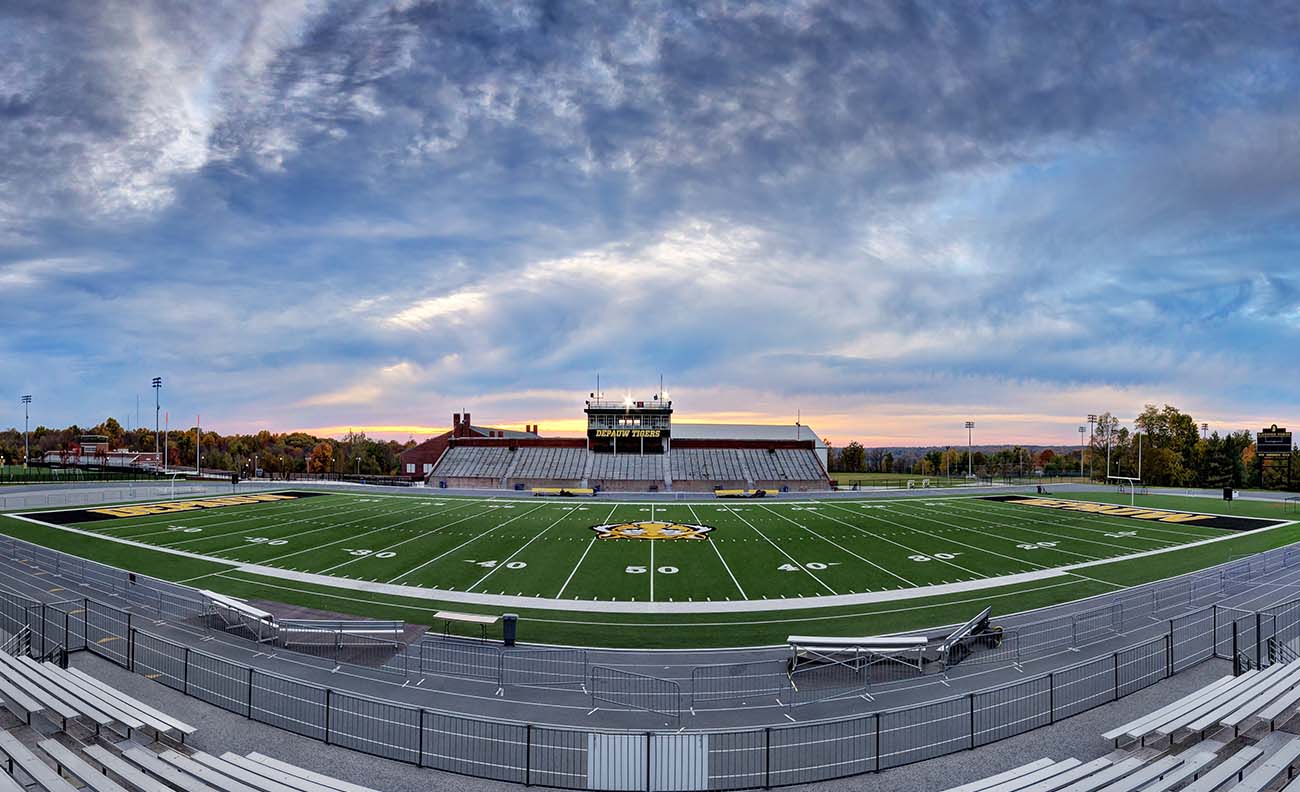 DePauw University
Greencastle, IN
Blackstock Stadium is home to the DePauw Tigers football and track and field. This stadium's field is named for long-time football coach, Nick Mourouzis. The Reavis Stadium sits next to Blackstock Stadium and serves as the home field and training facility for field hockey, and men's and women's lacrosse and soccer fields. The Reavis Stadium was made possible by the donation of Marshal W. and Amy Reavis.
These renovations included laying new synthetic turf onto the football, soccer and lacrosse fields, urethane track and field event surfaces to comply with NCAA Division III standards, and a multipurpose building including four locker rooms and bleachers that seat up to 750 spectators. This building design also included a press box, concession area and camera platform.
Wilhelm oversaw the renovation of the university's football, soccer and multipurpose playing fields.