Fallen Firefighters Memorial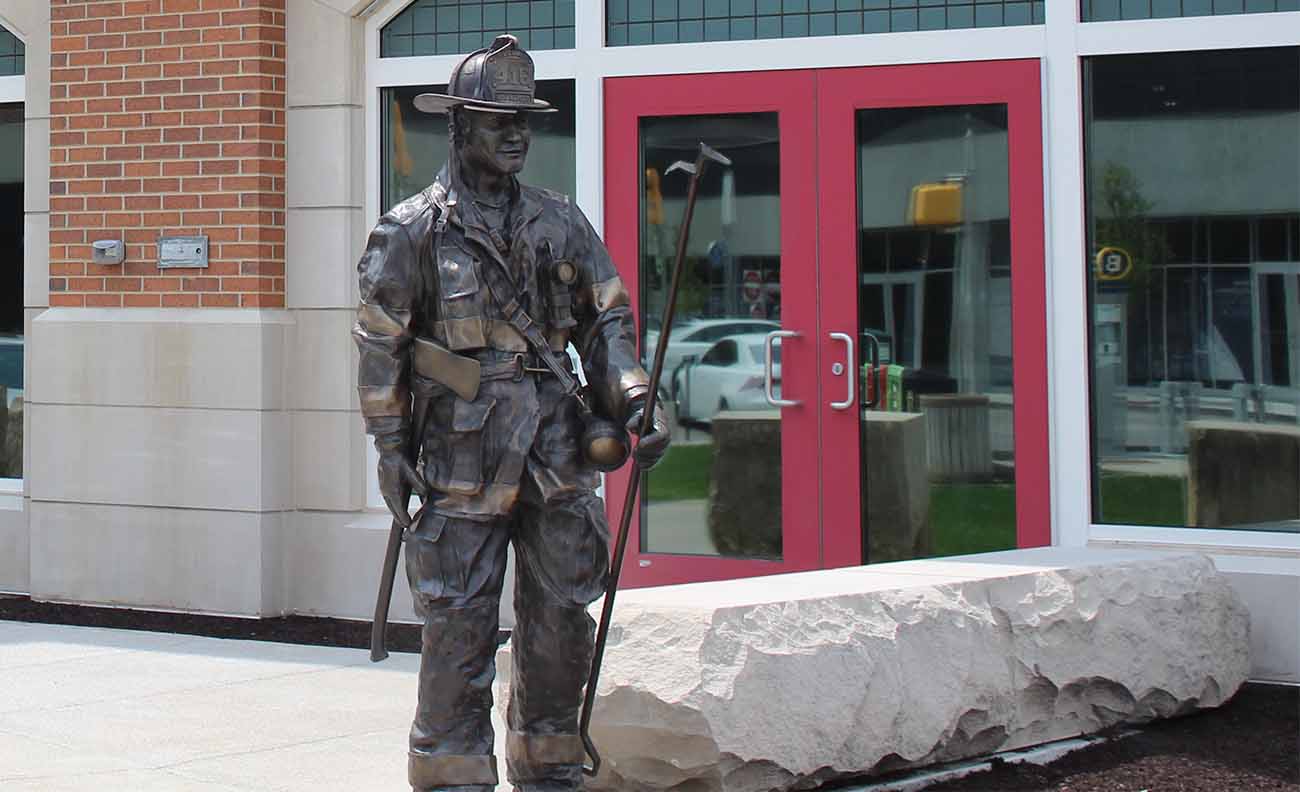 Indianapolis Professional Firefighters Union
Indianapolis, IN
Located at the  Firefighter's Union Hall on Massachusetts Avenue in Downtown Indianapolis, this life-size statue brings forth light in the darkness of fallen firemen and women.
The statue is part of the neighborhood's revitalization efforts along with the relocation of the hall that plays home to the statue.
"The sculpture is part of our commitment to the community in which we live and work," Kenney said, "But they [fallen firefighters] are the reason for it."
The artist of the sculpture is Ryan Feeney, a fireman of 18 years. His outstanding work on several other pieces in Indianapolis (Fallen Sheriffs Memorial at the Marion County Jail), made him the man for the job. Unmeasurable dedication was put forth into the efforts of the statue, which was a challenge due to the exact proportions featured as firefighters are particular about their equipment.
The clay sculpture was crafted using a mannequin to ensure the body would look correct. A realistic pose was created by cutting the mannequin apart and fabricating new pieces – an arm bending at the elbow and a new left leg slightly bent at the knee. The end result was a sculpture cast in ten pieces, later put together with molten bronze, smoothed out to be seamless.
The completed statue rests on the North side of the union hall in a plaza area to be viewed by all those who walk by in honor of firemen and women everywhere.