Sidney and Lois Eskenazi Health Campus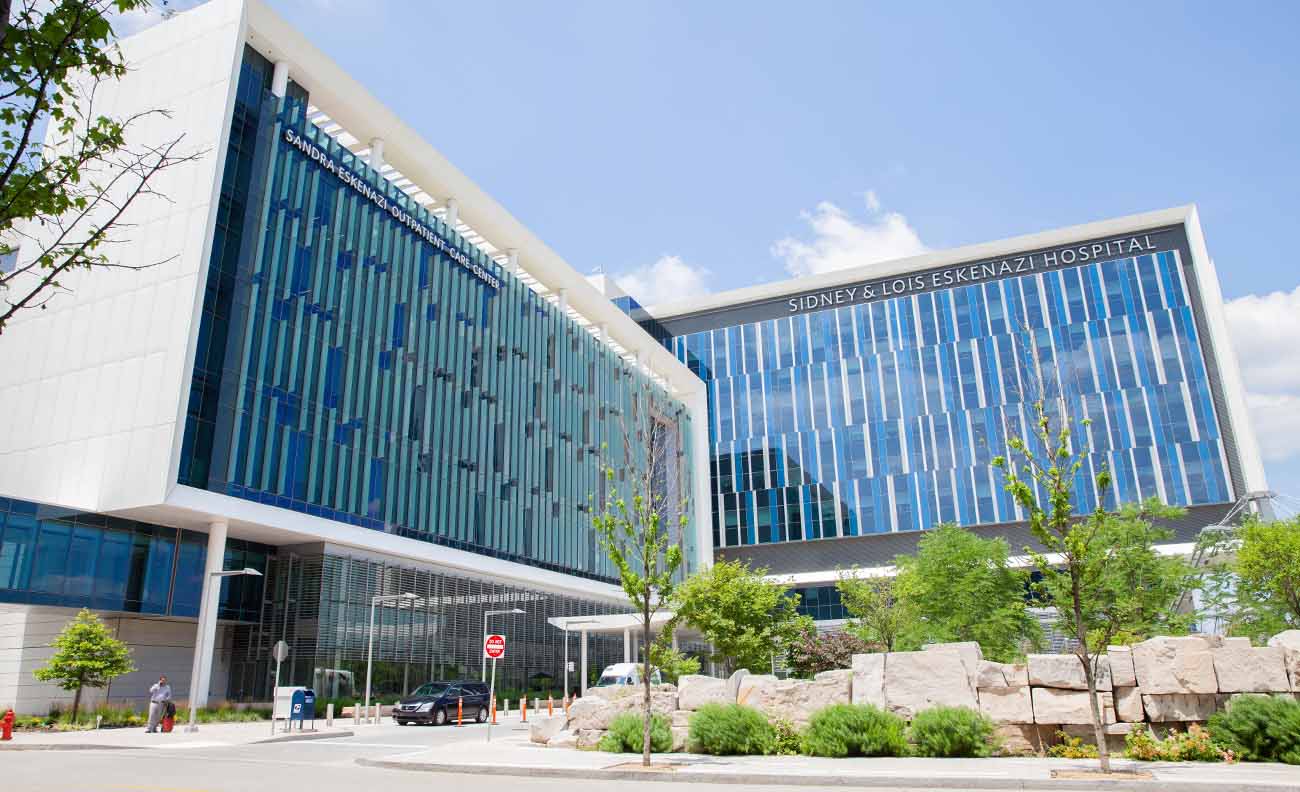 Health & Hospital Corporation of Marion County
Indianapolis, IN
Eskenazi's bright and welcoming healthcare campus expands services and access to underserved patients in the Circle City. Spanning 37 acres in a prominent downtown location, these new facilities are distinctive and eye-catching, while housing top-notch healing services. Features such as easy wayfinding, a rooftop vegetable and flower garden, a creative mix of historic and whimsical artwork and shimmering exterior fins reflecting outside light are seamlessly woven into patient care spaces.
This complex consists of a new hospital including private patient rooms with family space, a Level 1 trauma center (one of only two in Indiana), a burn unit, 17 operating rooms, an emergency department, 12 labor and delivery rooms and more than 90 treatment rooms. Also included are a new parking structure and a faculty office building.
Wilhelm performed multiple projects at the Eskenazi Health campus in Indianapolis (the new Wishard Hospital). Wilhelm served as general contractor of the cast-in-place, post-tensioned parking structure. Wilhelm also oversaw the installation of the auger cast piles, the foundations package for the new hospital and the concrete structure for the core package.
The new Eskenazi Hospital is LEED Silver certified.