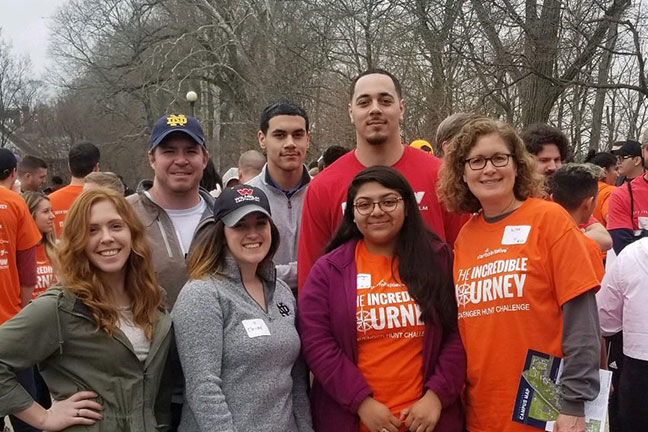 Starfish Initiative: Investing in future generations
One of F.A. Wilhelm Construction's (Wilhelm) guiding principles is to serve the communities where we live and work. To meet that expectation Wilhelm makes meaningful investments in organizations dedicated to building, strengthening, supporting, and educating others. Starfish Initiative is one of these organizations working "to make a difference in the lives of at-risk and economically disadvantaged students by providing mentorship, leadership training, college and career readiness discussions." To achieve this mission, high school students are paired with college-educated mentors to help guide them through the program.   
Sunday, April 7th, 2019 Starfish Initiative hosted its annual fundraising event, The Incredible Journey, at Butler University. This opportunity brought together sponsors, college mentors, and mentees for teaming fun and discovery. Teams competed in a cross-campus scavenger hunt at Butler University. 
"Hands down one of the best experiences I have been a part of. The dedication of the mentors and mentees during the scavenger hunt around Butlers' campus truly exemplifies the passion they have for changing lives and creating opportunities for students in our communities," said Brandon Prince, Project Engineer, F.A. Wilhelm.  
If you are interested in becoming a mentor or learning more about this program visit the Starfish Initiative website here.