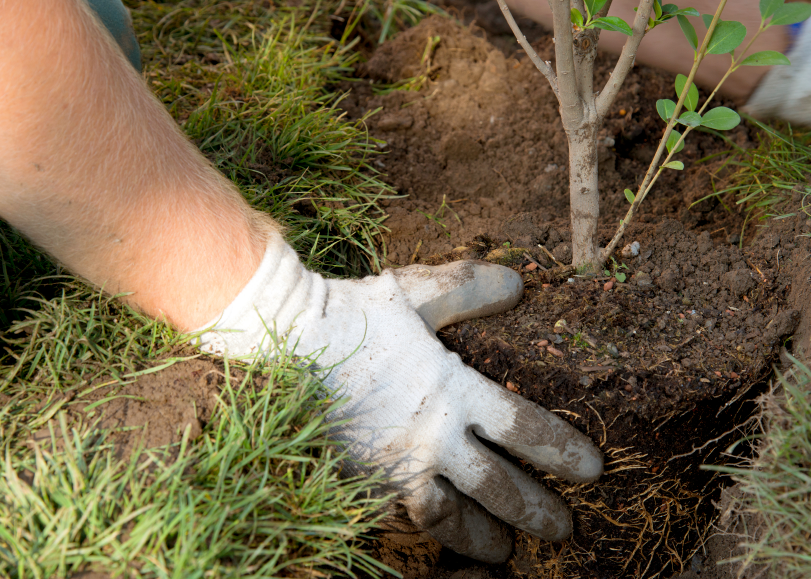 Planting Trees for a Cause
Supporting the "10 Thousand Trees" Initiative
Three groups came together for a common cause – to plant trees. The Citizens Energy Group, Keep Indianapolis Beautiful and Indianapolis Department of Public Works team worked to better the community, one arbor at a time.
The trio sponsored an event that brought people together from all walks of life and organizations to plant trees on the near east side. This effort was part of the 10 Thousand Trees initiative to plant arbors in support of CEG's investments that will nearly eliminate combined sewer overflows to area rivers, waterways and streams by the year 2025. The result also beautifies the neighborhoods.
In the prevention of sewer overflows reaching waterways, Citizens Energy Group will invest roughly $2 billion dollars by 2025 as they build the DigIndy Tunnel System, expanding wastewater treatment plants.
"This initiative is great for the community as it allows people to take pride in their neighborhoods and at the same time minimize the overall cost of improving our waterways through green infrastructure projects," said Derek Davidson, a Wilhelm Construction volunteer.
Citizens Energy Group, Wilhelm Construction, Greely and Hanson, as well as several high school students contributed to the efforts. Roughly 75 people gathered, planting 96 trees along Grant Street between 9th and 10th streets.