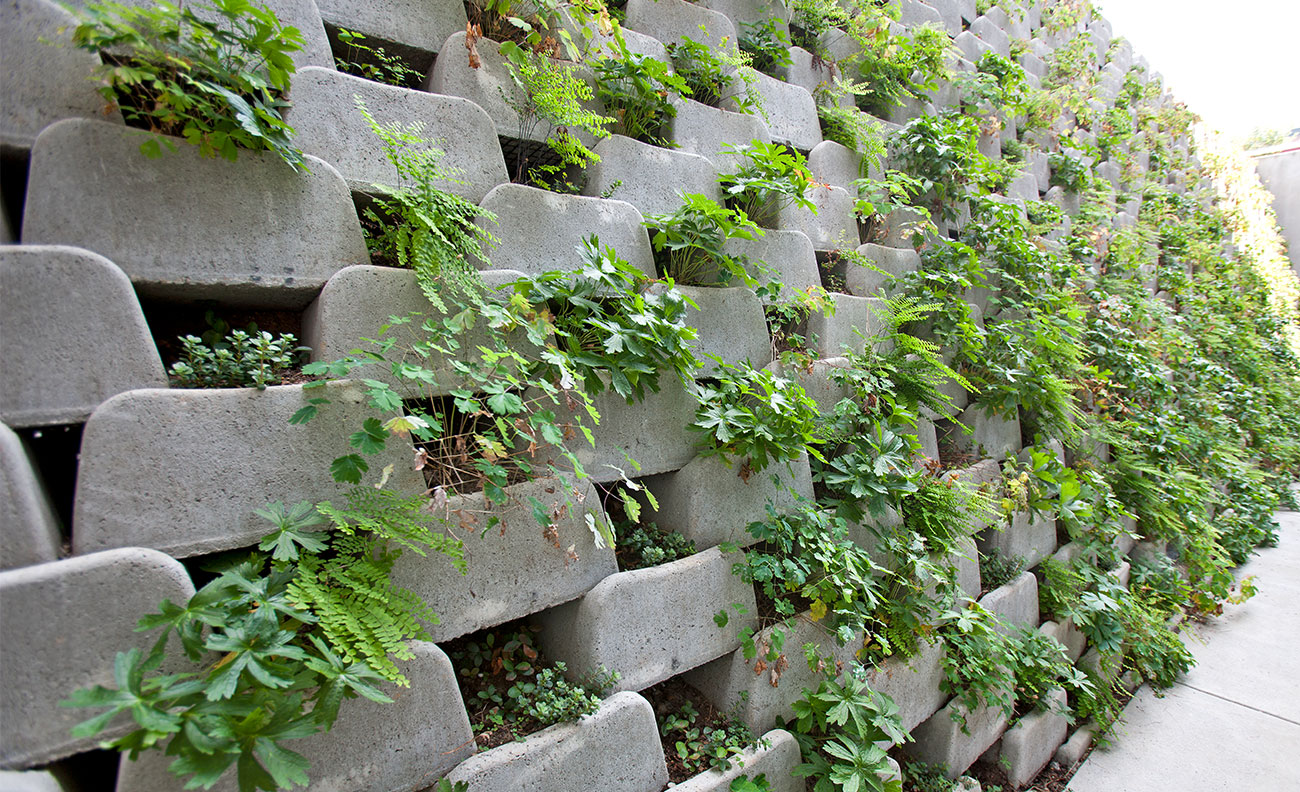 Photo by AXIS Architecture
Sustainability in Construction
As the construction industry evolves, one of the major objectives is achieving sustainability. The demolition of structures as well as waste generated from new construction negatively impact landfills and must be addressed. 
Demolition is the largest producer of construction waste and offers both the industry and consumers a unique opportunity moving forward. Today there are more ways than ever to mitigate waste, and F.A. Wilhelm (Wilhelm) is at the forefront of tackling this challenge.  
For the construction industry, implementation of recycling policies and deconstruction processes offers the opportunity to reduce costs while helping the environment. For example, the use of recycling centers lowers disposal costs if materials can be reprocessed. Additionally, deconstruction provides an opportunity for reusing doors, windows, cabinets, lighting, plumbing fixtures, framing lumber, roofing materials, and flooring through salvage companies. The contractor cannot only reduce the amount of waste but may also recover some cost with the use of both recycling and deconstruction initiatives. 
Some of these recovered materials may appeal to consumers who chose to reuse recycled materials, to not only improve aesthetics, but also help our planet achieve a cleaner and more sustainable future. Others could be donated for use in housing programs sponsored by organizations such as Habitat for Humanity and Rebuilding Together. Possibilities for future uses are endless. 
Through innovative practices and effective planning, the construction industry is facing the sustainability challenge by looking inward and evaluating new policies, and improved practices. 
One innovative practice is following and building to industry standards like LEED (Leadership in Energy and Environmental Design), Green Globes, and Energy Star. Energy Star is partnership with the Environmental Protection Agency that provides an unbiased platform for energy savings that benefit the environment, consumers, and businesses. Green Globes is a similar rating process that utilizes American National Standards Institute, interactive guidance, and partial credits where applicable.  LEED standards are a voluntary set of guidelines and standards created by the United States Green Building Council (USGBC) and offer builders, designers and engineers a set of standards to follow when a client chooses to implement sustainable practices in their building. At this time, 14 members of the Wilhelm team are certified to initiate LEED practices throughout the construction process. Wilhelm is an involved builder and works to include any of these available industry standards for clients seeking more sustainable buildings.  
The use of sustainable building techniques is not confined to the building alone. For example, through the partnerships of Wilhelm, the Central Indiana Alliance (CIA) works in collaboration with a global client continuously incorporating sustainable practices during many projects across their campuses – projects like maintenance initiatives replacing incandescent light fixtures with LEDs to save the client money while also reducing their carbon footprint. This client has a waste minimization goal supported by Wilhelm and the CIA to reduce landfilled wastes by 10% or more.  
Wilhelm also utilizes a "no waste" approach and attempts to recycle materials from construction sites to help not only be sustainable, but also create more environmentally friendly product for the consumer. These recycled materials range from drywall, to concrete cinder block, and nearly everything in between. This recycling process can be further expanded if the customer is wanting to create a LEED Certified building or wants to be an extraordinary leader by going beyond the normal sustainability practices.  
Another successful initiative is Wilhelm's recycling of all scrap steel in both its steel shop, as well as through affiliated businesses. In fact, in the 2017 fiscal year, Wilhelm recycled nearly 2.5 million pounds of scrap steel waste and recovered over $200,000 through recycling steel. 
A small but powerful step in Wilhelm's sustainability practice includes the recycling of all paper at its corporate offices. This on-going and continual activity is reducing the company's carbon footprint daily. 
Many of these proactive actions were incorporated in responses for a "Corporate Social Responsibility" (CSR) assessment requested by one of Wilhelm's clients. The assessment evaluated environmental, labor and human rights, ethics and sustainable procurement. Wilhelm achieved a "Confirmed" rating and was awarded a Bronze Medal for its achievements. But it doesn't end there. Wilhelm is firmly committed to sustainability innovation and practice every day.   
It has been estimated that construction uses as much as 40% of total energy consumed and generates a significant volume of waste. Sustainable practices and waste mitigation will shape the future of construction. Wilhelm strives to be a true leader in the quest through positive policy changes and recycling implementation across all platforms from job sites to office culture.