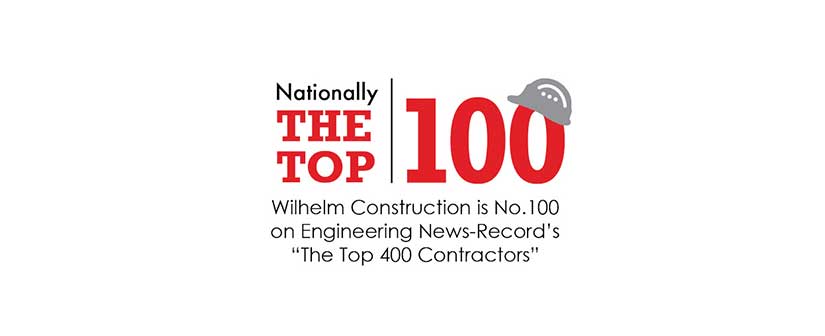 Wilhelm's leap on ENR's "Top 400 Contractors" listing
Published annually, the Engineering News-Record's (ENR) Top 400 Contractor's list ranks the financials of the top firms in the nation. Each year, F.A. Wilhelm Construction (Wilhelm) contributes to the findings by detailing not only the overall company revenue but also the revenue breakdown by market sector. This year Wilhelm grew exponentially jumping up 41 spots from 2016 and earning a spot on the top 100 contractors.
This growth is a testament to a thriving industry indicated by increased revenue of more than 66% of survey participants from 2016 to 2017. Focusing on established market sectors, Wilhelm ranked No. 19 on the top 20 industrial firms.
The Engineering News-Record is a national publication reporting annually on the financial standings of the top construction companies, design firms, construction management firms, and program management firms to determine the state of the industry.