Wilhelm
>
News
>
Women in Construction – Feature Molly Burns Executive Women in Healthcare President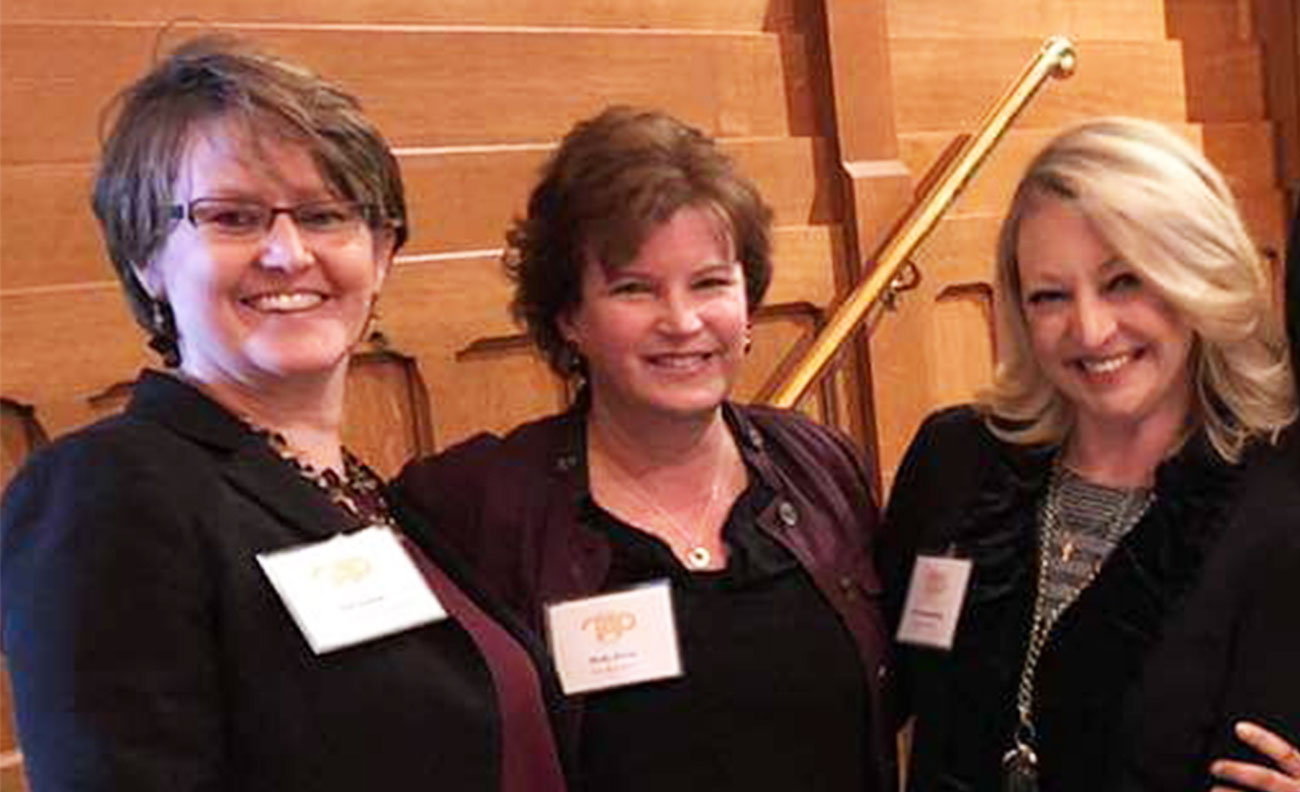 Molly Burns
Women in Construction – Feature Molly Burns Executive Women in Healthcare President
According to the Bureau for Labor Statistics, the healthcare industry consisted of more than 70% women in 2018. This translates to more opportunities for women in leadership roles and engaging these women through organizations like Executive Women in Healthcare (EWHC). Molly Burns, F.A. Wilhelm Construction Business Development Manager and EWHC President, is passionate about the connections this organization helps women make, and the discoveries made in how further empower women.  
Since joining EWHC in 2012, Burns has served four of those years on the board. This year in working with the executive committee as board president, Burns is focused on programming and beginning a mentorship program to continue promoting and empowering women. 
"The board focuses on programming to promote women in the healthcare industry, help manage work/life balance, and create fun ways for women to connect," Burns said. 
Throughout her engagement in EWHC Burns has learned a lot including effective time management skills, organization and increased confidence. This is not her first time as an organizational president. From 2004 – 2005 Burns was Indiana's chapter president of the Society for Marketing Professional Services (SMPS). This experience was invaluable because it gave her the confidence to speak in front of a group. 
"Being president of an organization makes you more organized and focused. When you're President you have to give it time and organize your time efficiently," Burns said. "You learn about new technologies and the fascinating stories of other's careers." 
An attitude of constant learning and re–evaluating choices is a testament to Burns's success in both her professional and organizational careers. She tries to learn from her mistakes and avoid repeating them while also having self-awareness of strengths and weaknesses to identify what resources are needed to make groups stronger. 
"From my previous board experience, I've learned the importance of having strong board members who have expertise in areas that you do not," Burns said. "Sometimes you think you have to be good at everything and you're not, so pick others who make the group better." 
EWHC is focused on  growing its membership as it is currently the only chapter of the organization. It is focused on giving back through an annual scholarship to a Marion University nursing student, connecting others in the healthcare industry, and developing new skills to advance careers.  
 About Executive Women in Healthcare: 
The mission of Executive Women in Healthcare (EWHC) is: "to create an integrative force among women leaders in healthcare." 
The organization is focused on these key aspects for its members: 
Learn from one another to acquire comprehensive understanding of the healthcare industry and ensuing changes

 
Provide educational opportunities within the community

 
Develop leadership skills

 
Become agents of change for Indiana's healthcare industry

 
For more information on the organization and how you can become a member, visit www.ewhc.org or contact President Molly Burns at MollyBurns@fawilhelm.com.